I love going away on holiday. I love the different sights and sounds and tastes. And in particular I love the supermarkets. Yes that's right the supermarkets. Not the food shops or markets but the supermarkets. The specialist food shops and markets are good too but you have to know a modicum of the language in question or be a dab hand at gesticulating to get something close to what you want and I mostly got stuck at "dos cervezas por favor". So I say bring on the exploration of another nation's food culture through it supermarkets (or indeed lack of them). They can even act as handy research libraries ahead of a trip to a real food market. After all it really helps to know that salt cod looks a lot like chunks of smashed up concrete….
So without further ado here is a foray around two (yes two) supermarkets in Bergen, Norway.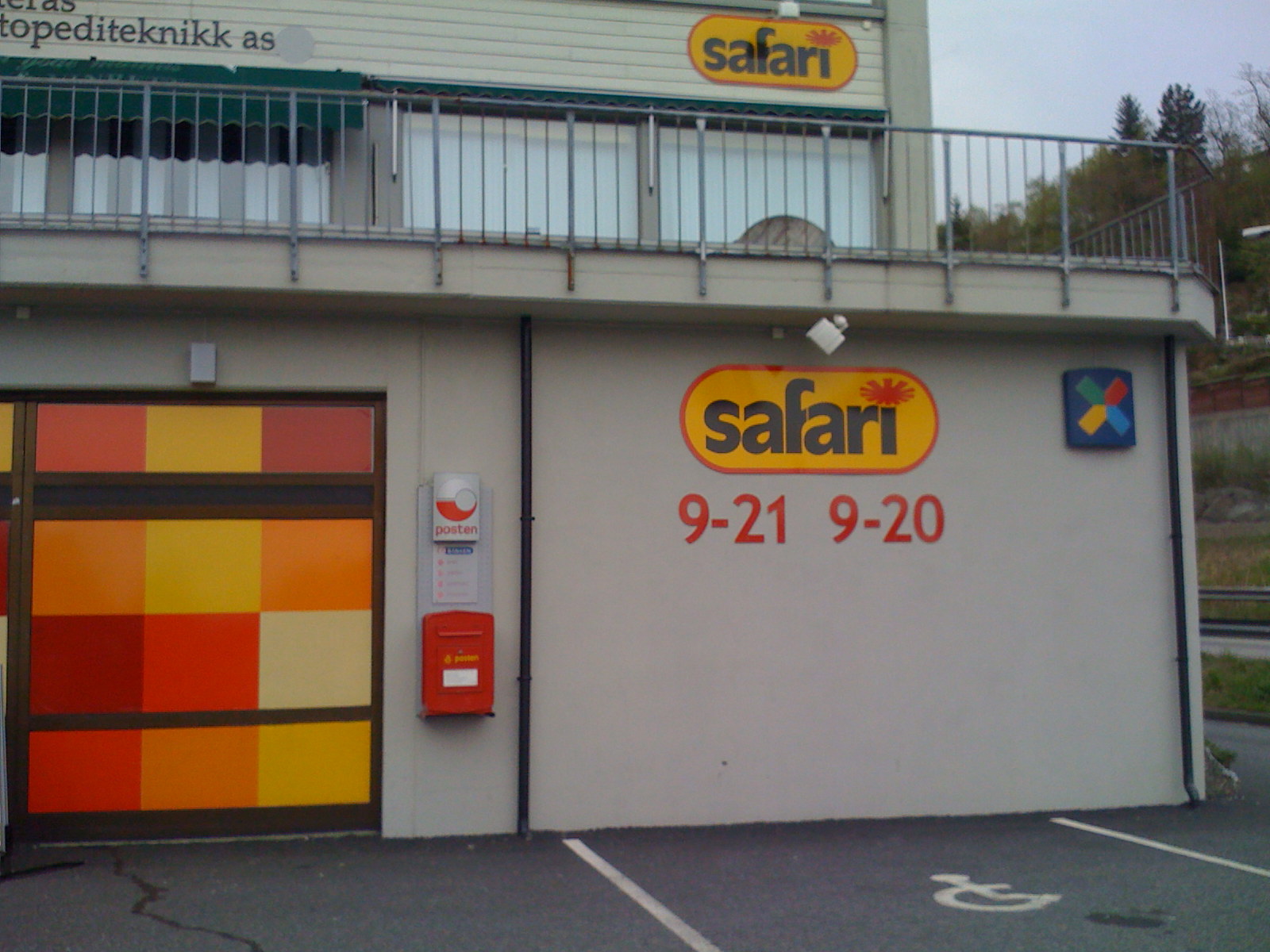 Look its actually called Safari – brilliant!
First up some potatoes with nice Aztec styling: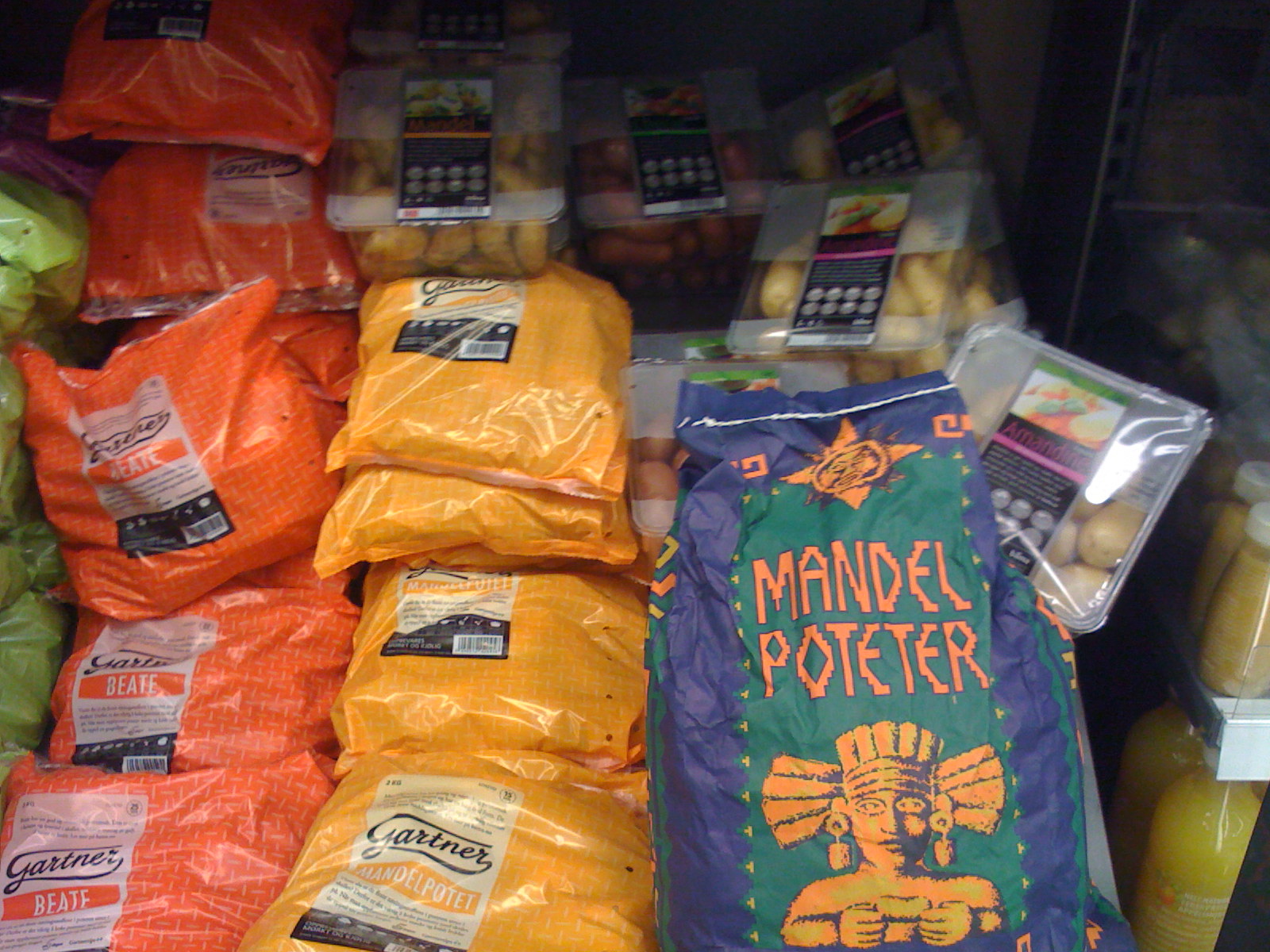 Ah look no beers for us today its the wrong time on Saturday afternoon so the beer is all hidden away: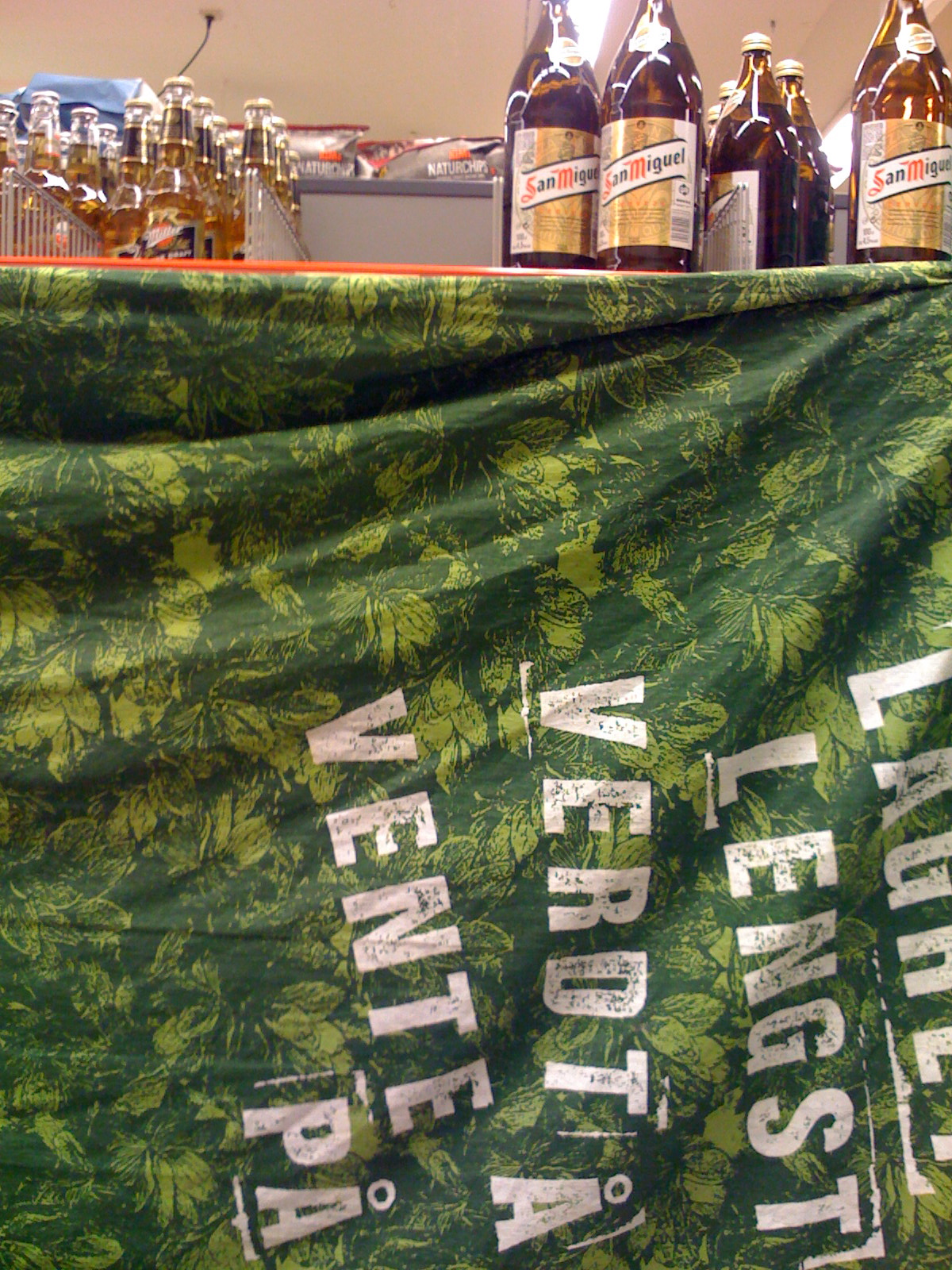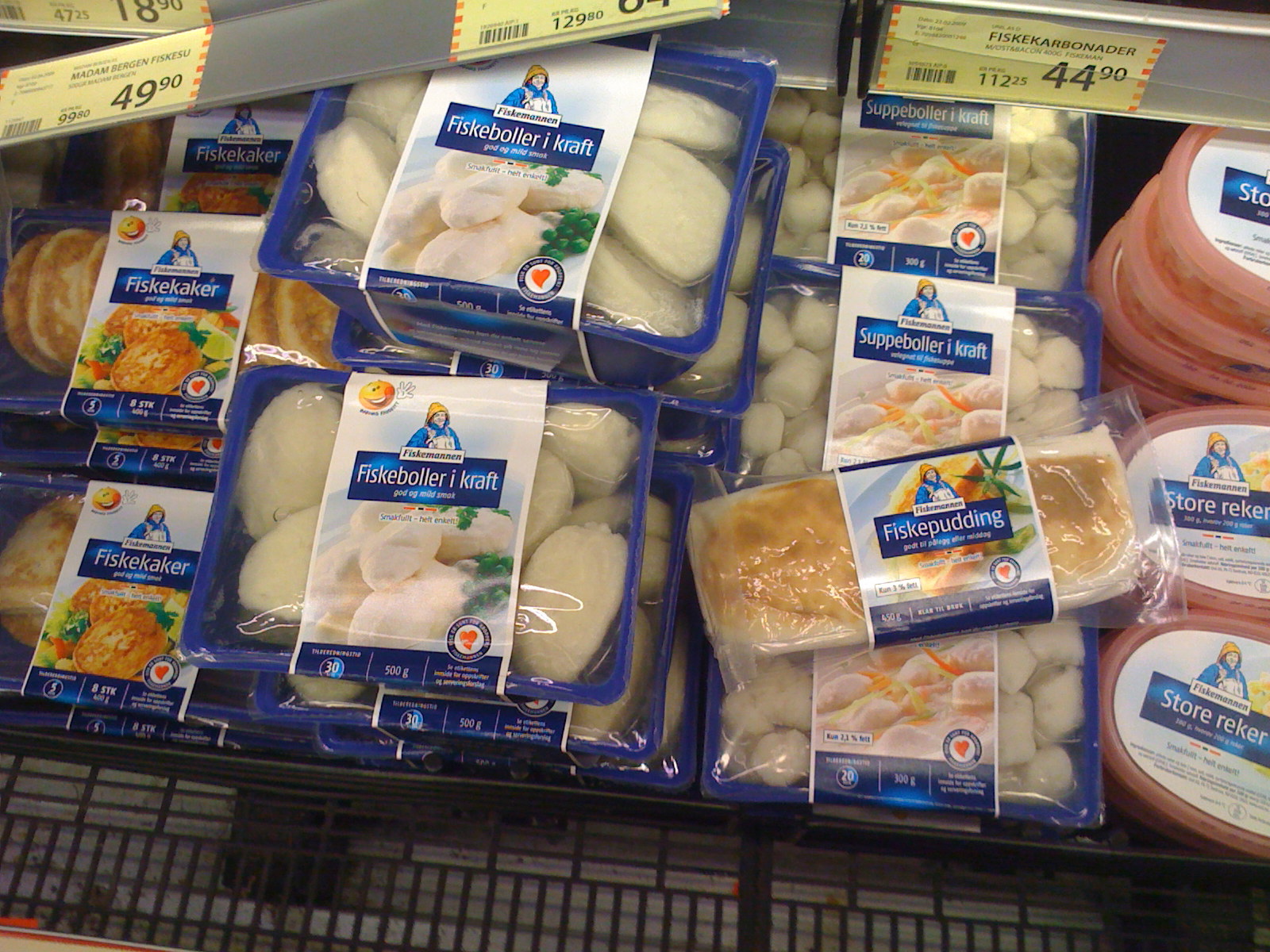 Fiskekaker, fiskeboller, fiskepudding…..fiske pretty much anything. Wonder if its as good as the ones down at the fish market in town……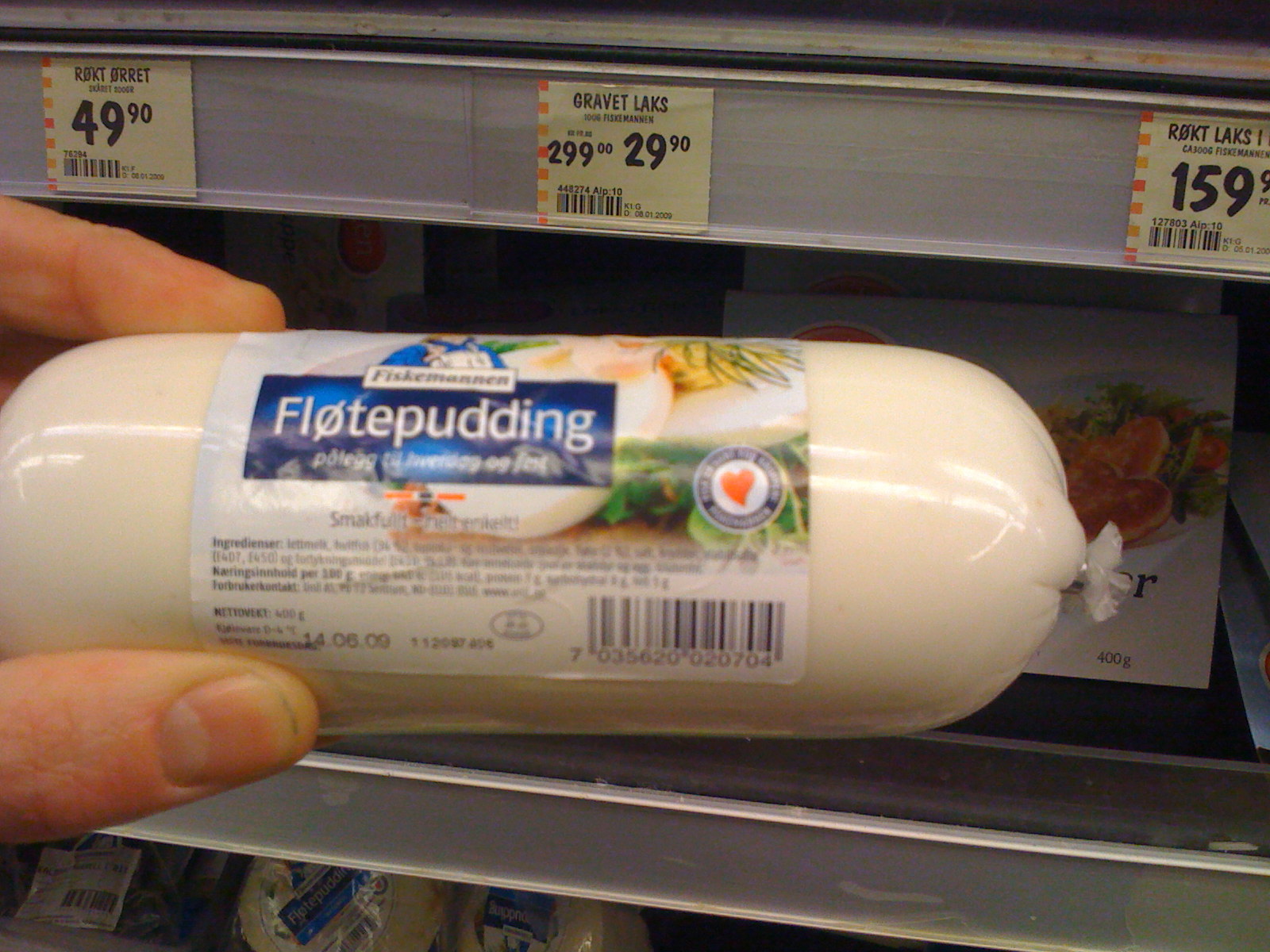 And erm……fløtepudding (apparently its an extra creamy fish pudding kind of thing)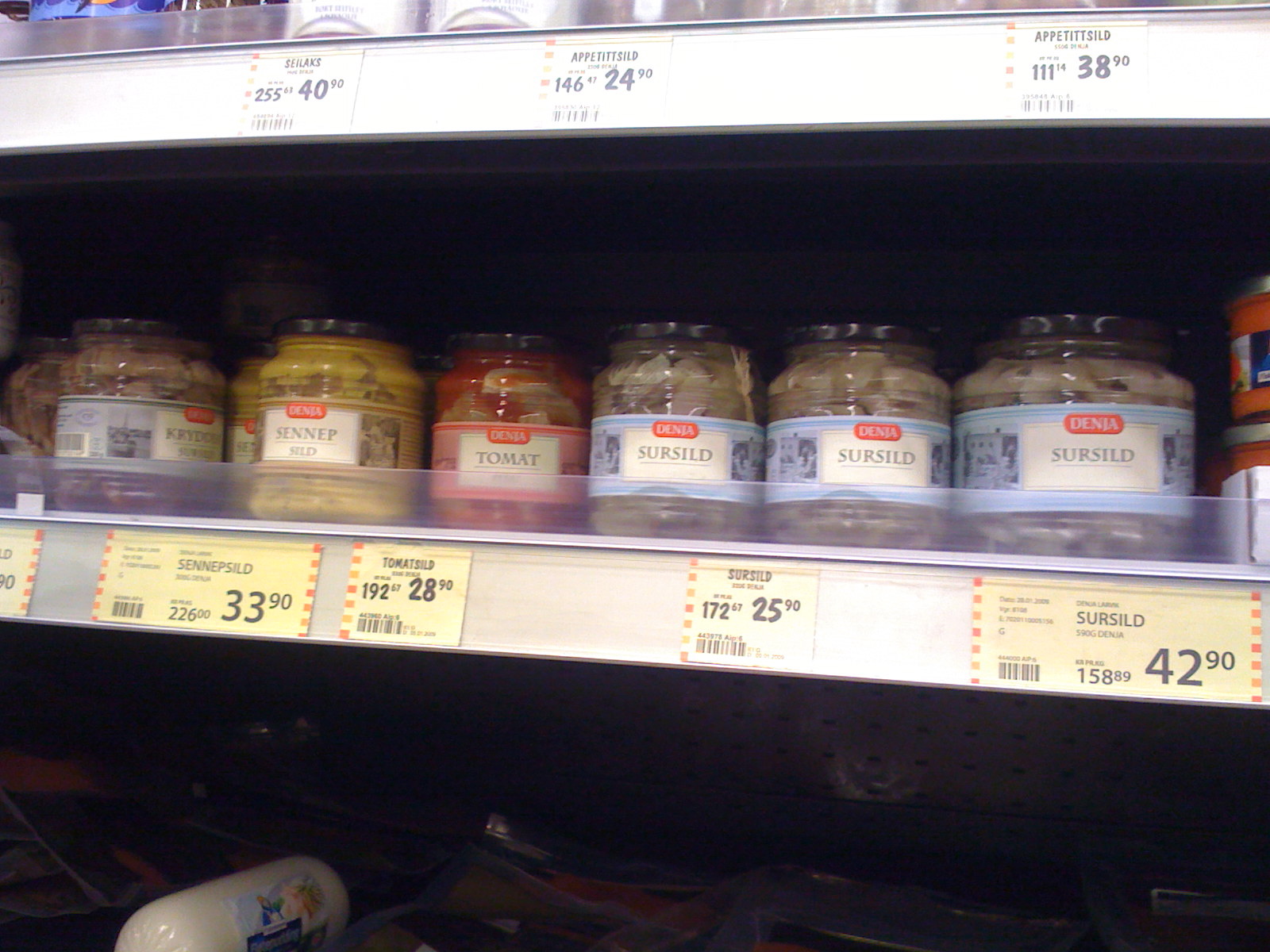 Oh and some sild, sild and more sild (herrings marinated any which way you choose)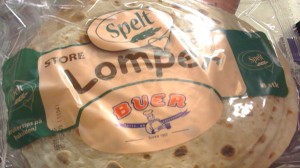 Look lomper (potato cakes) – apparently the wrapper of choice for your hot dog!
And more Roses cordials then you'd ever see in the UK: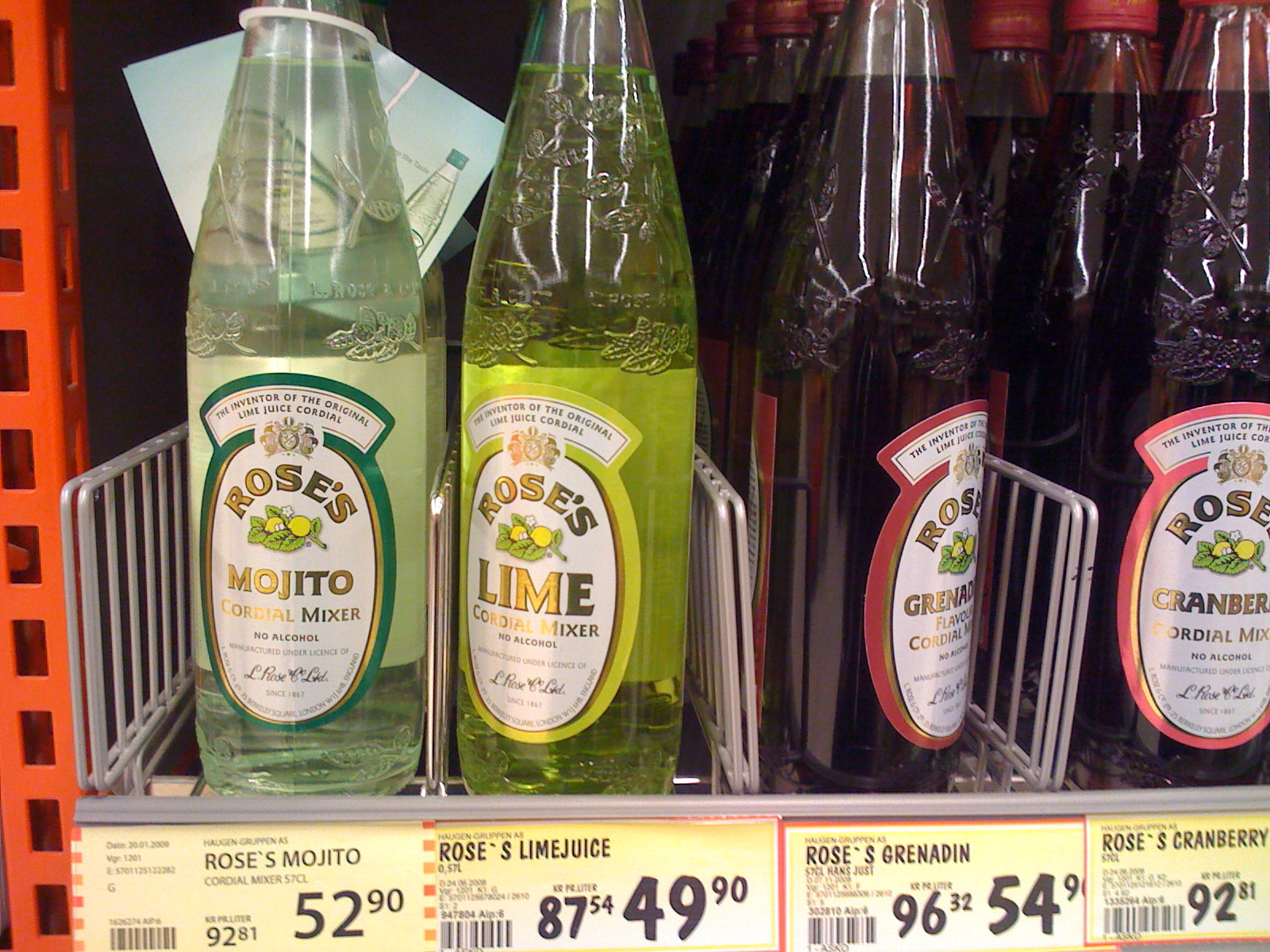 Ah, excellent, Lapskaus…..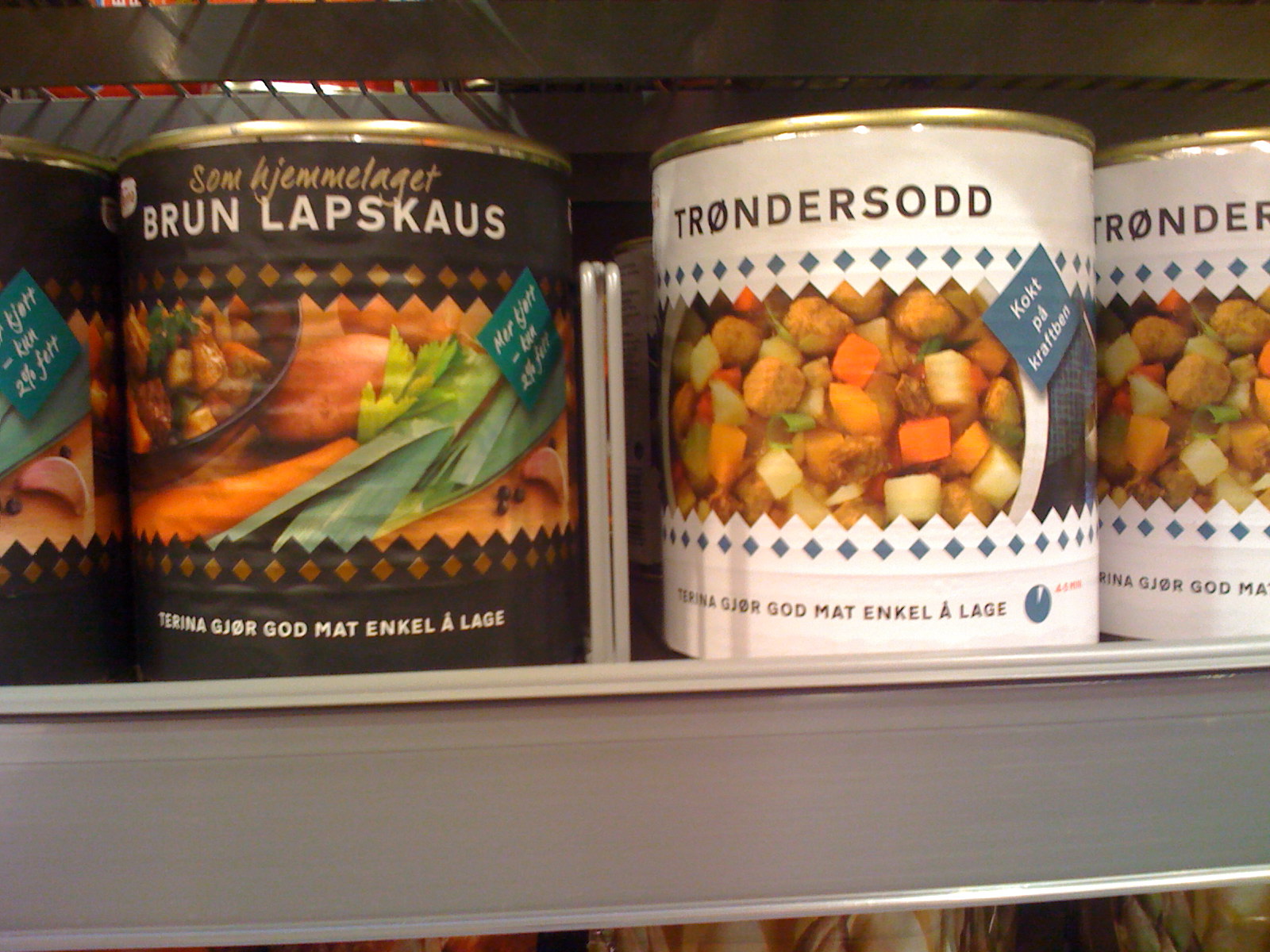 Right lets try another supermarket (apparently this one is posher than Safari!)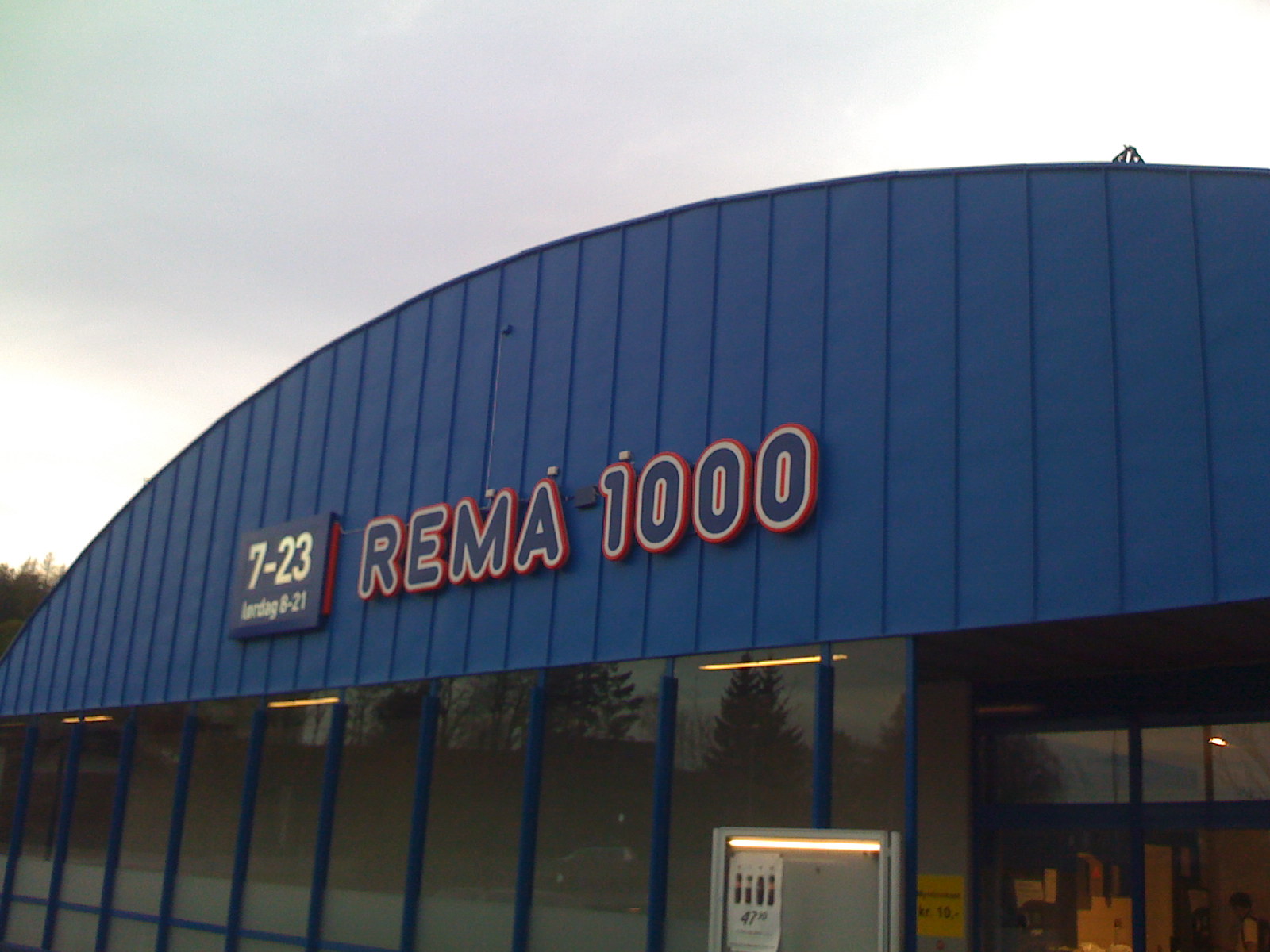 Blimey reindeer stew – tons of the stuff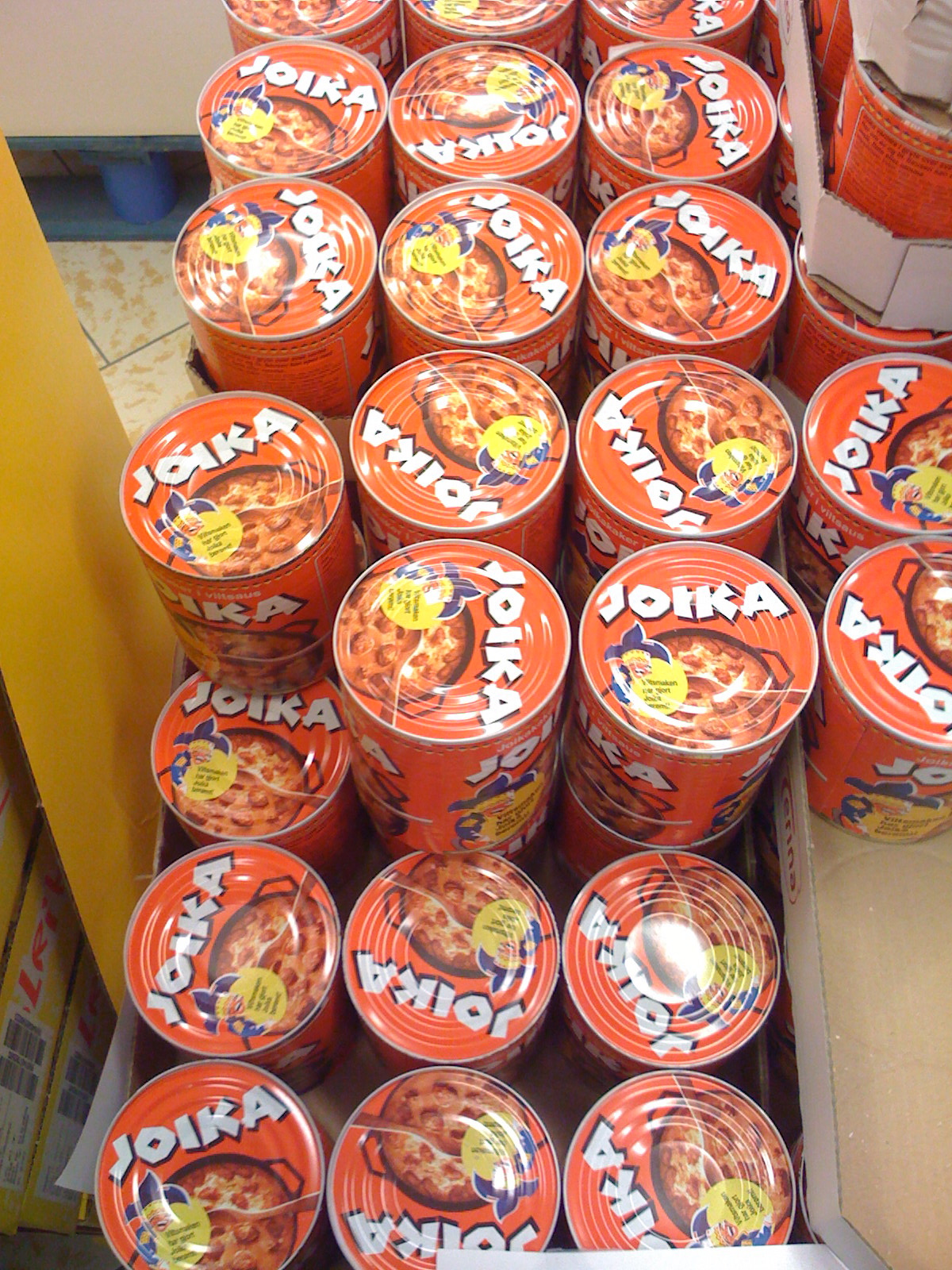 Oh and a different kind of baller (potato dumplings I think)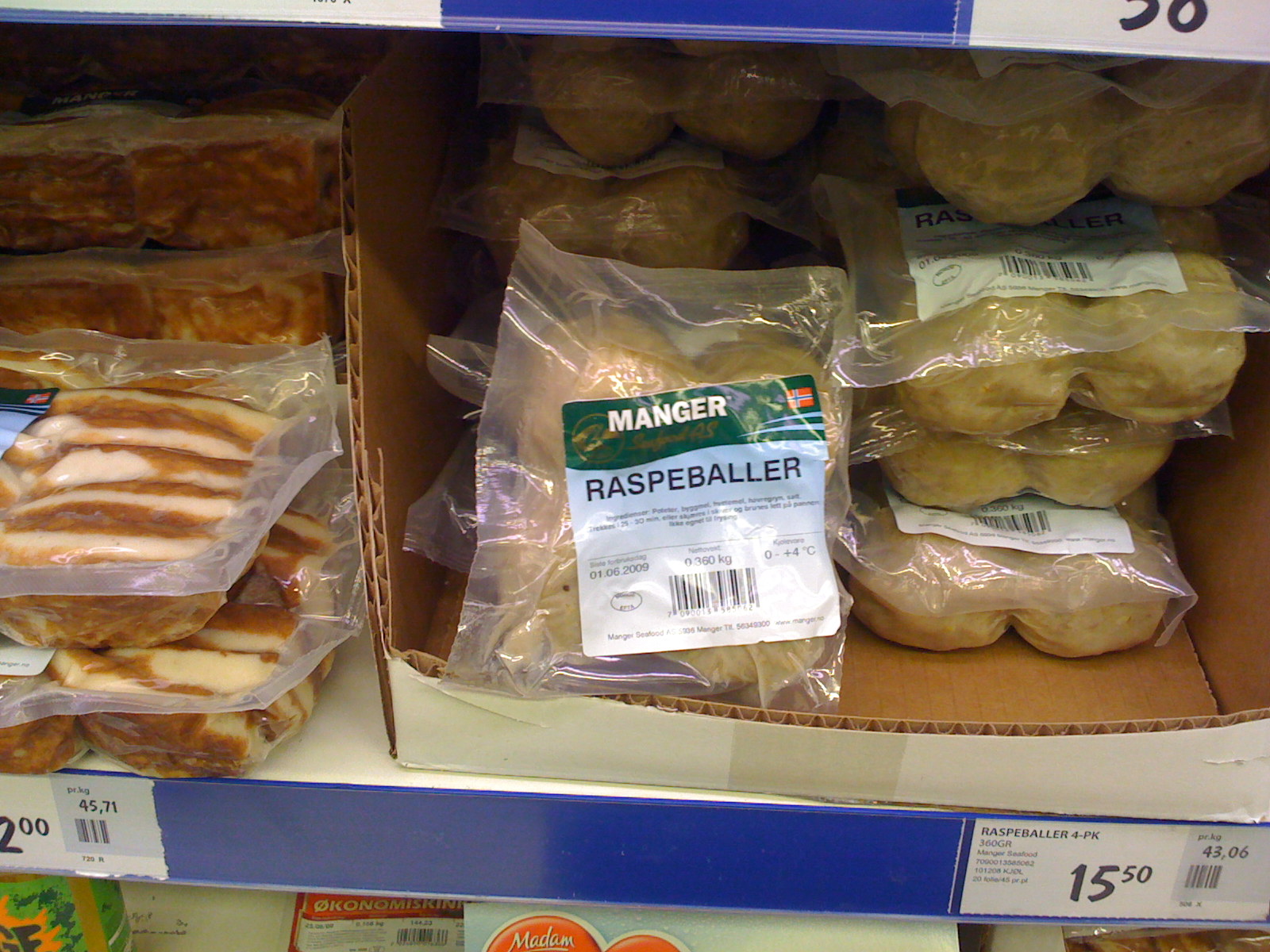 Blue cheese (a Norwegian take on gorgonzola I think we can safely assume)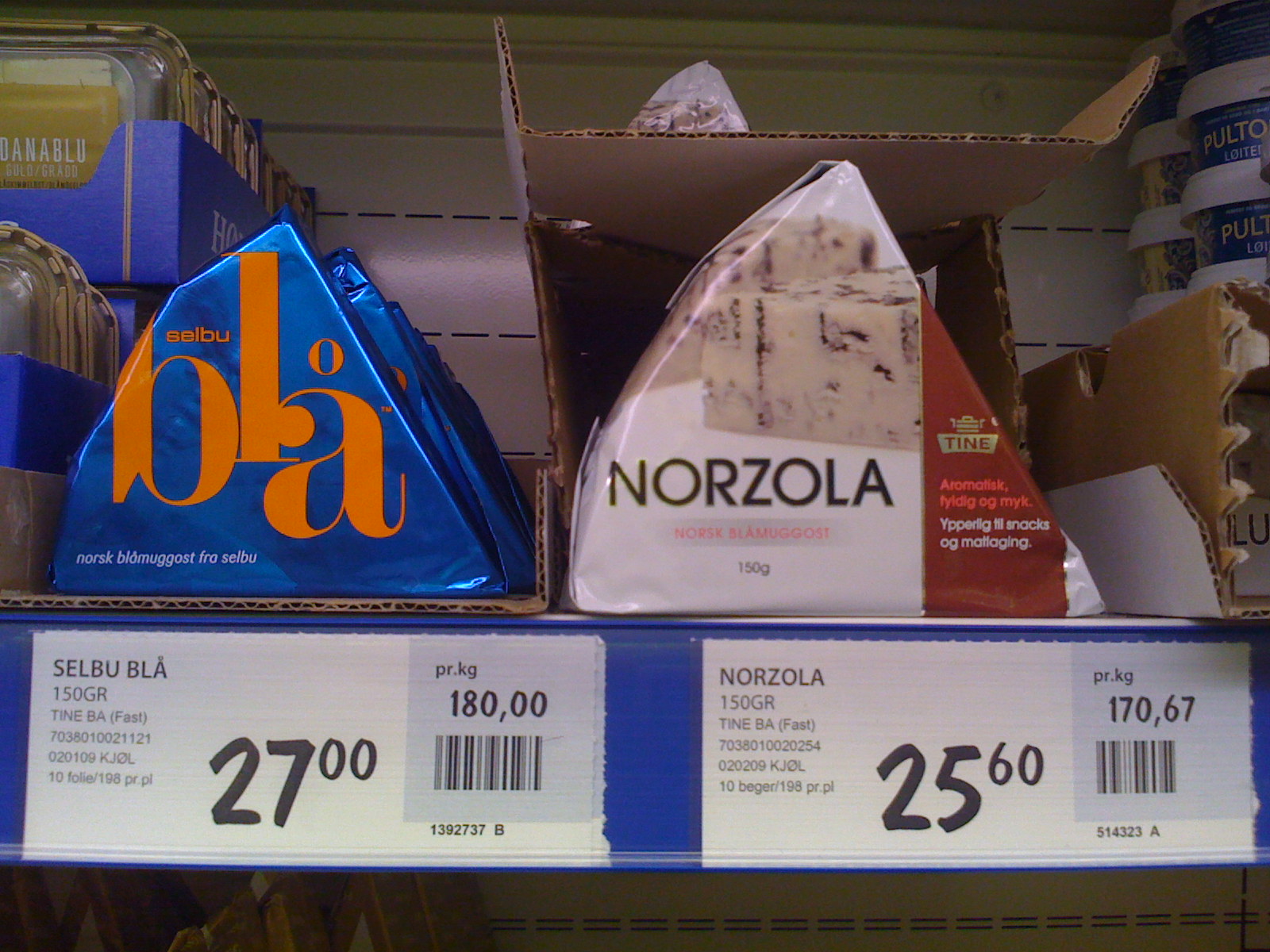 oh and some frozen reindeer meat
and last but not least weird kaviar spread stuff….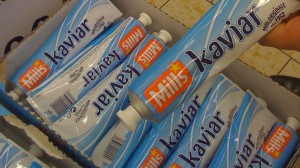 Fascinating

See how much more you now know about Norwegian food. Always explore the supermarket before making a a fool of yourself in a real shop.