Often simple food is the best. This is one of the dishes we regularly cooked and i think originally came from Gary Rhodes book Rhodes Around Britain. It really is simple and truly tasty.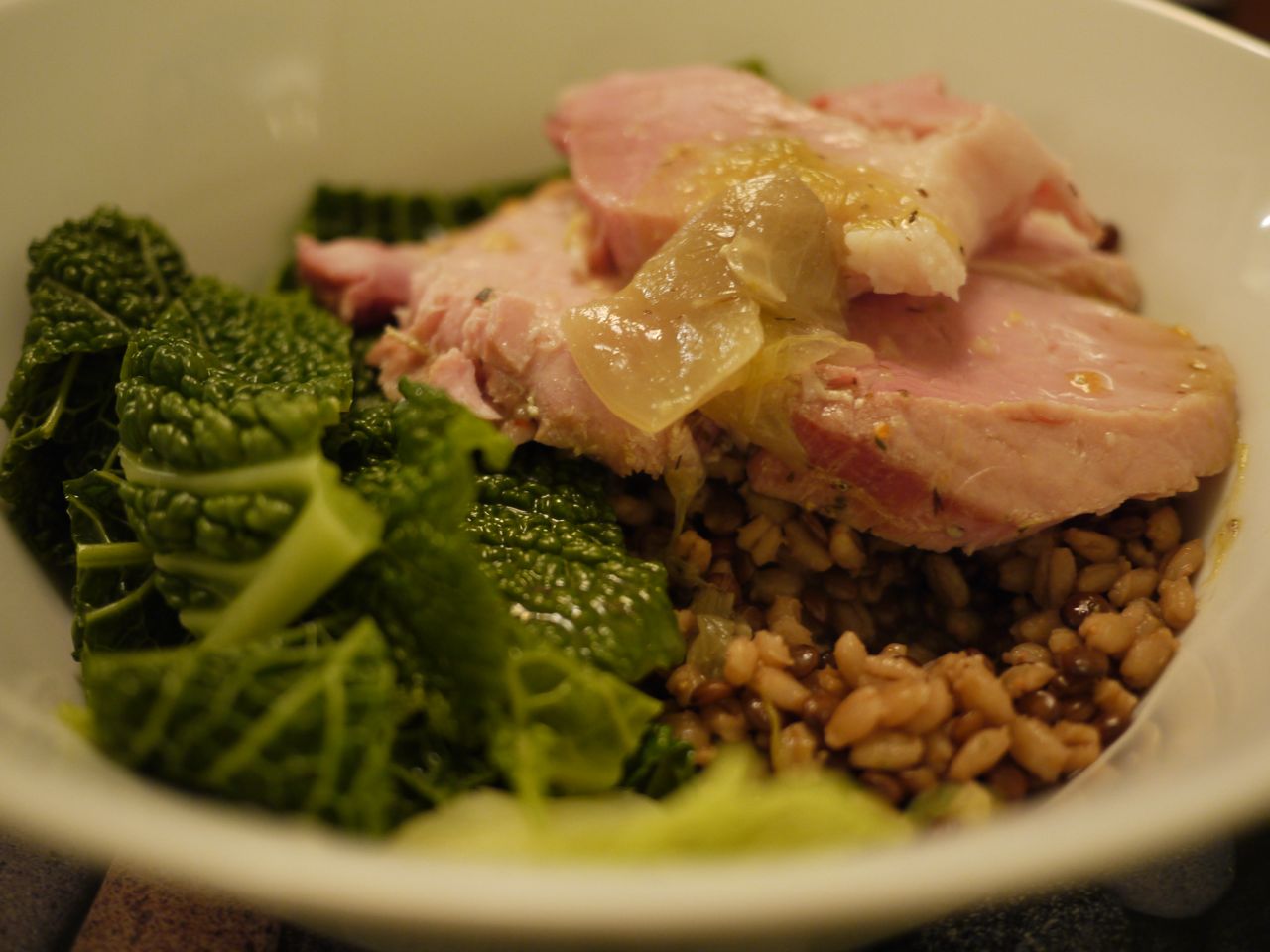 We always get a much bigger ham joint than we need so that we have lots left over for sandwiches and shredded in soups.
You need (for the joint):
ham or gammon joint – smoked or not as you prefer
water/light stock/wine/cider – what ever mix appeals and enough to cover the joint when its in the pan
onion, leek, celery, carrot
bay leaf, peppercorns, thyme
Then you need to do this:
soak the joint overnight in water if you think its particularly salty, lots of modern joints don't need soaking, although it does help reduce the 'scum' when you start the boiling bit
put the joint, in a pan, add the celery, leeks, carrot, onion all cut into largish chunks and aslo the herbs
cover with fresh water/stock/wine/cider (don't only use wine or cider but some added to the pan is great)
bring to boil
skim off an scum
simmer for 1 1/2 hours….for some reason the size of joint doesn't seem to affect the cooking time
turn off the heat and leave for 30 mins in the liquid before carving and serving
keep the liquid and use as a hammy stock in soups
For the lentils and barley you need:
1oz green or puy lentils per person
1oz barley per person
some of the cooking liquid from the ham
then with just over 45 minutes before serving put the barley in a  pan and add some of the ham cooking liquid, bring to the boil and simmer with 20 minutes left add the lentils and more liquid is needed, continue to simmer.
Serve the ham sliced on a bed of lentils and barley, with a vegetable such as steamed green or red cabbage and with pickles or mustard of your choice.