Sometimes I review stuff on the blog. It's not the main part of what I do but sometimes I find something that merits a review. Sometimes I'm asked to review stuff,sometimes I do,sometimes I don't.
I've explained below what I might review and in what circumstances,this is how I've always done my reviews and this is how it will be staying
From November 2010 I'm going to be 'rating'items I review using my new GSD shoe stamp. Its sort of like a star rating but erm with shoes…..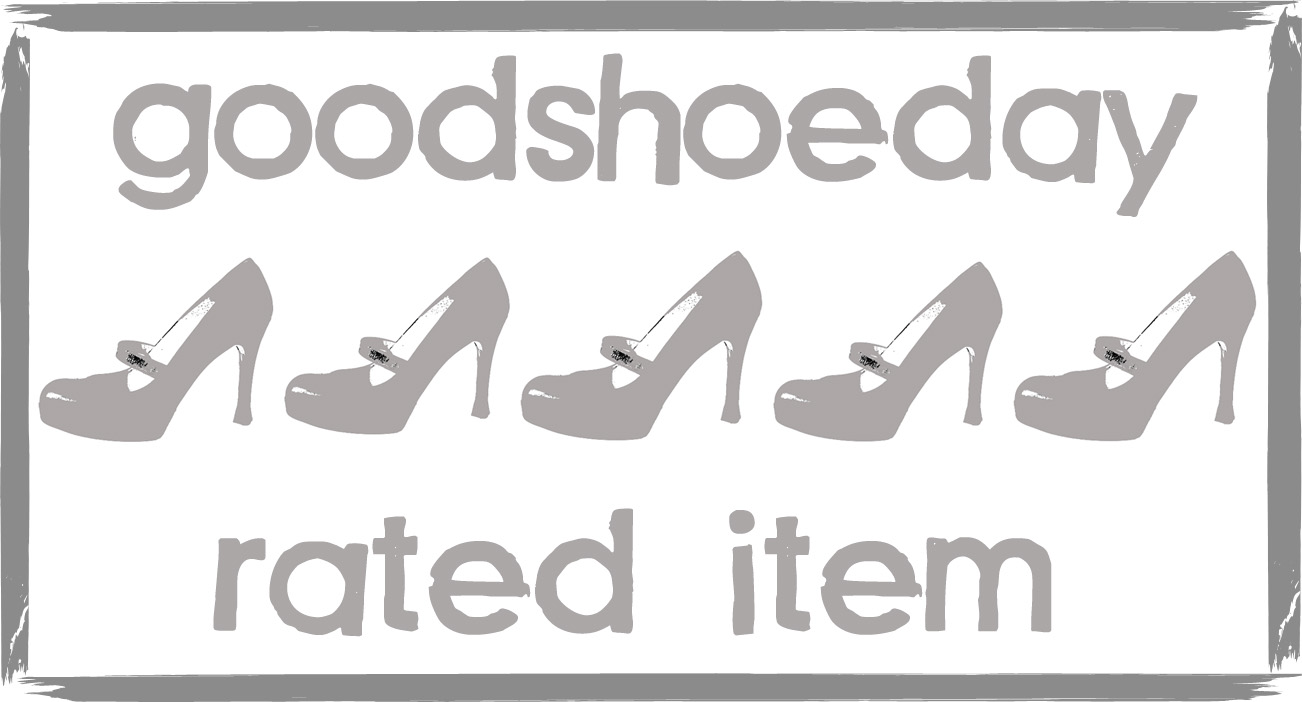 I'm really proud of it because I designed in myself

Anyway you'll see stuff 'rated'here and on my two posterous blogs using the shoe stamp.
Review criteria:
I'm happy to review things that have been provided to me for free BUT:
I only accept for review things that I would consider buying with my own money,either for myself or as a gift.
I'll always say if something was provided for free or below its normal cost.
The decision to publish a review will always remain with me,I might choose not to publish a review about something I've received for free.
And I'll decide which of my blogs any review will go on.
I always review fairly and all opinions and any 'rating'are my own.
I will also review and 'rate'items I have bought myself when I think they might be of interest (or if it just takes my fancy to do that).
I'm happy to run giveaway and competition posts but again only for things I'd be happy to win.
So if you think you've got something I might like then get in touch…it might get a coveted 5 shoes…..it might not make it past the first hurdle but you won't know if you don't ask

To see how the shoe rating system works take a look here.
And to get in touch if you think you've got something that deserves to be good shoe rated email me at:
withknifeandfork AT gmail DOT com