I just looked up E17 on wikipedia…..where it tells me that it can refer to:
Well I never and I just thought it was the postal district adjacent to mine famous for its dog track (now defunct), being the birth place of William Morris (pioneer of the Arts & Crafts movement) and well all sorts of other unlikely people passing through like Ian Dury and Florence Nightingale's dad!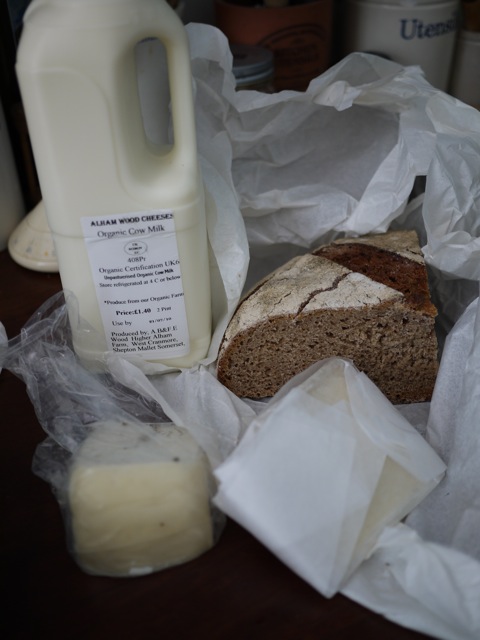 But today I journeyed their not to find evidence of famous past residents but to sample its farmers market and shops. There's a farmers market right in my own lovely high street that has now been going for a year and I love it, but its only once a month so that leaves a lot of weekends when something better than the supermarket should be the source of my food. Walthamstow farmers market is every week and despite it being a mere 2 miles from me and having been there since 2007 I'd not managed to go until today. That's London for you, you'll traipse to the other side of town for something you've heard is great but you'll forget to check out what's almost on your doorstep if the journey is in any way convoluted and believe me going a short distance in London is often harder than you might imagine. But spurred on by the possibility that Dallaways specialist cherry grower from the Kent/Sussex border was likely to be there off I headed, via a convoluted route of course.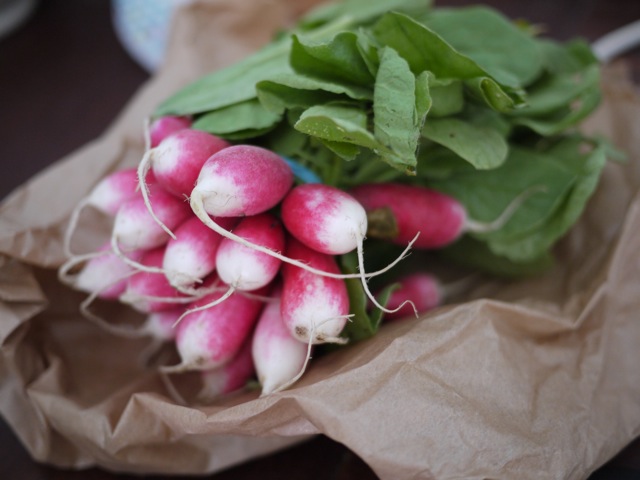 First stop was to go and meet up with Lynne of A Greedy Piglet, who is Chingford way, then in her car we went back down to Walthamstow and explored the market…and the shops…and we found loads of great stuff…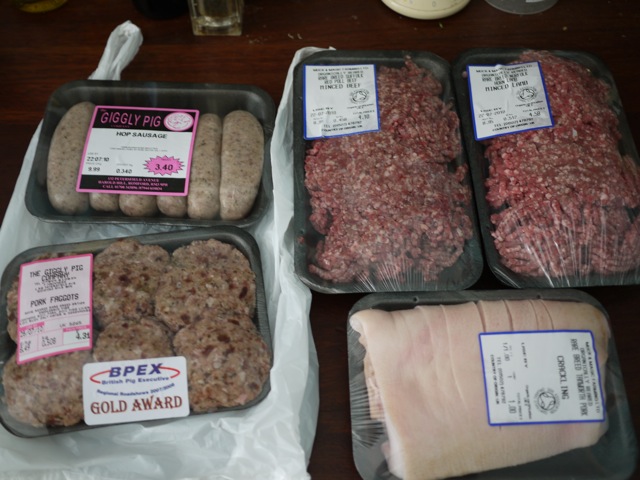 On the farmers market itself we explored all the stalls…..and bought goodies from the Giggly Pig (trotters, faggots, sossies), Ted's veg stall (radishes, patty pans, broad beans), one of the two bread stalls (100% rye loaf), Muck & Magic (Tamworth breed crackling, Red Poll mince beef, Norfolk Horn lamb mince), the herb plant stall (horseradish, french tarragon) and Alham Wood (cheeses and milk) and of course the cherries we had come for.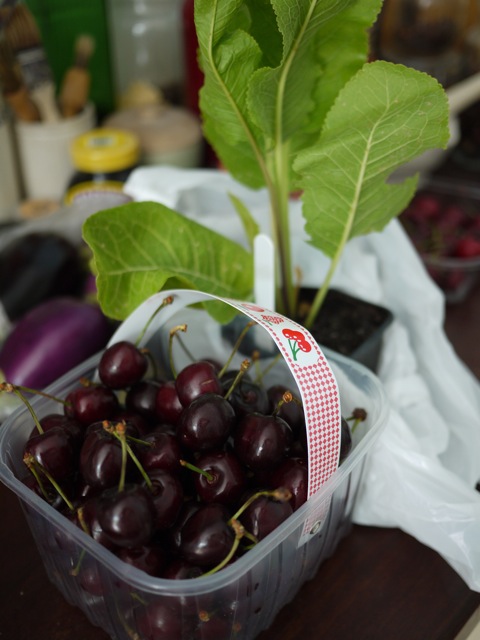 Then we headed for a stroll along the shops dipping in the fish shop (amazing selection of fish all looking super fresh, live crabs, salt fish) and the halal butcher (boiling chickens, cows feet, goat, mutton) to check out the produce for another day. And on into the various (green)grocery/minimarts. Walthamstow being the culturally diverse place that it is these were a mix of Turkish, Caribbean and Indian influenced shops. In all of them the staff were super helpful and rather amused at two somewhat past their first flush of youth English women exploring their shops wide-eyed like kids having a Charlie and Chocolate factory moment. After much ooo-ing and ahhh-ing we invested in dhal, pomegranate seeds, mixed aubergines, sweet peppers, puri shells, flat breads, daktyli bread, flat peaches, apricots…and I think that was it….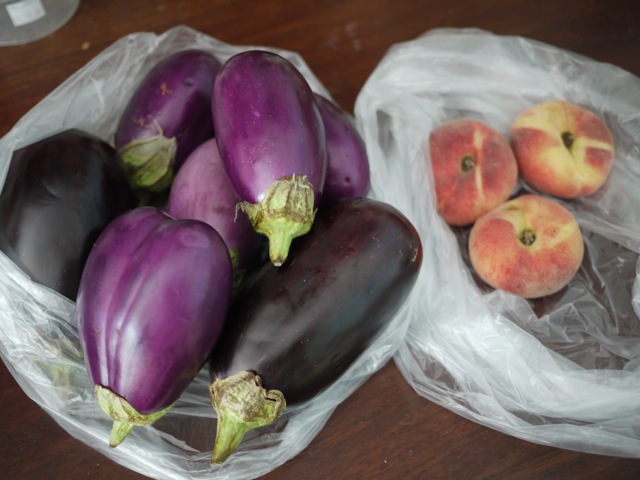 We struggled back to the car with out heavy bags sampling the warm flatbread as we went….then home and to work out how to fit it all in the fridge.
Please note that the items listed were our joint haul of food I did NOT buy all of this myself, though I may have bought somewhat more than half (cough)!