I've been reviewing stuff here since the early days of the blog in some shape or form. Usually stuff rather than eating out experiences, there are plenty of people doing eating out reviews way better than I ever could hope to. I've also done mini reviews on both of my posterous blogs.
Sometimes the stuff I review has been sent to me for free, sometimes I've paid for it with hard cash, sometimes its been an exchange or barter of a truly old fashioned type – some of my help in return for food.
Just as I don't review every single thing I buy I don't review everything I get sent.
But somewhere along the line I thought it might be fun to have a rating system for the reviews.
So today I bring you…. (drumroll, trumpet fanfare)…..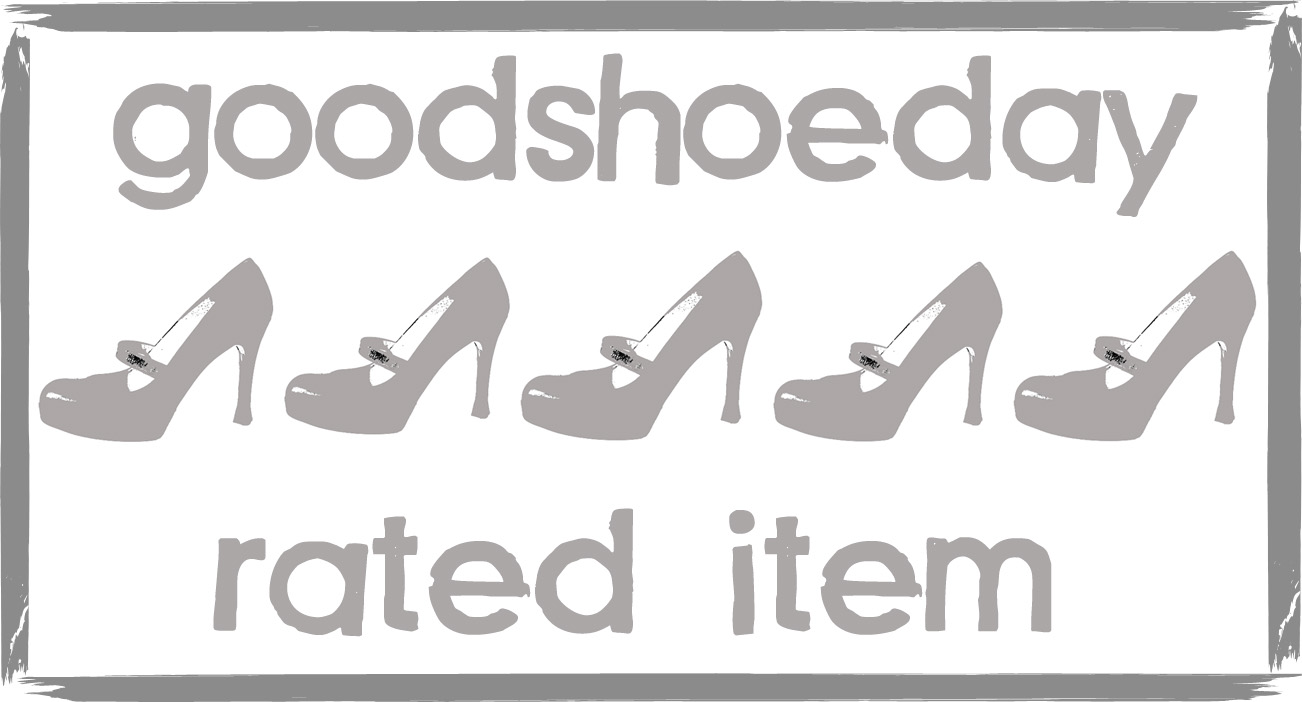 …..Oh yes its…the…..
goodshoeday 'shoe' rating system (TM) ….gsdR(TM) for short
The reviews will be totally honest and the rating will be a genuine reflection of what I think but its also a little bit of fun, shoes instead of stars.
If you want to read my review 'policy' check here
If you want to understand how the gsdR(TM) system works then take a look here
And keep a look out for that gsd X shoe rated item stamp….I just know you'll be seeing on slapped on rated products across the land very soon (once I've ironed out a few minor legal points that is…)
Oh and you can find my posterous blogs via the side bar links over there on the right >>>>>>