I've been making my own bread since I went on a Dan Lepard course in 2009 and I'm a real convert to his low knead method of making bread. This year I found out about his quick loaf recipe and blogged about it here. I started making it and varying it: 100% white, 50:50 white/wholemeal, 100% wholemeal, 30:70 rye/white.
And so on, and on, and on.
Here's just some of the 'quick' loaves I've made this year.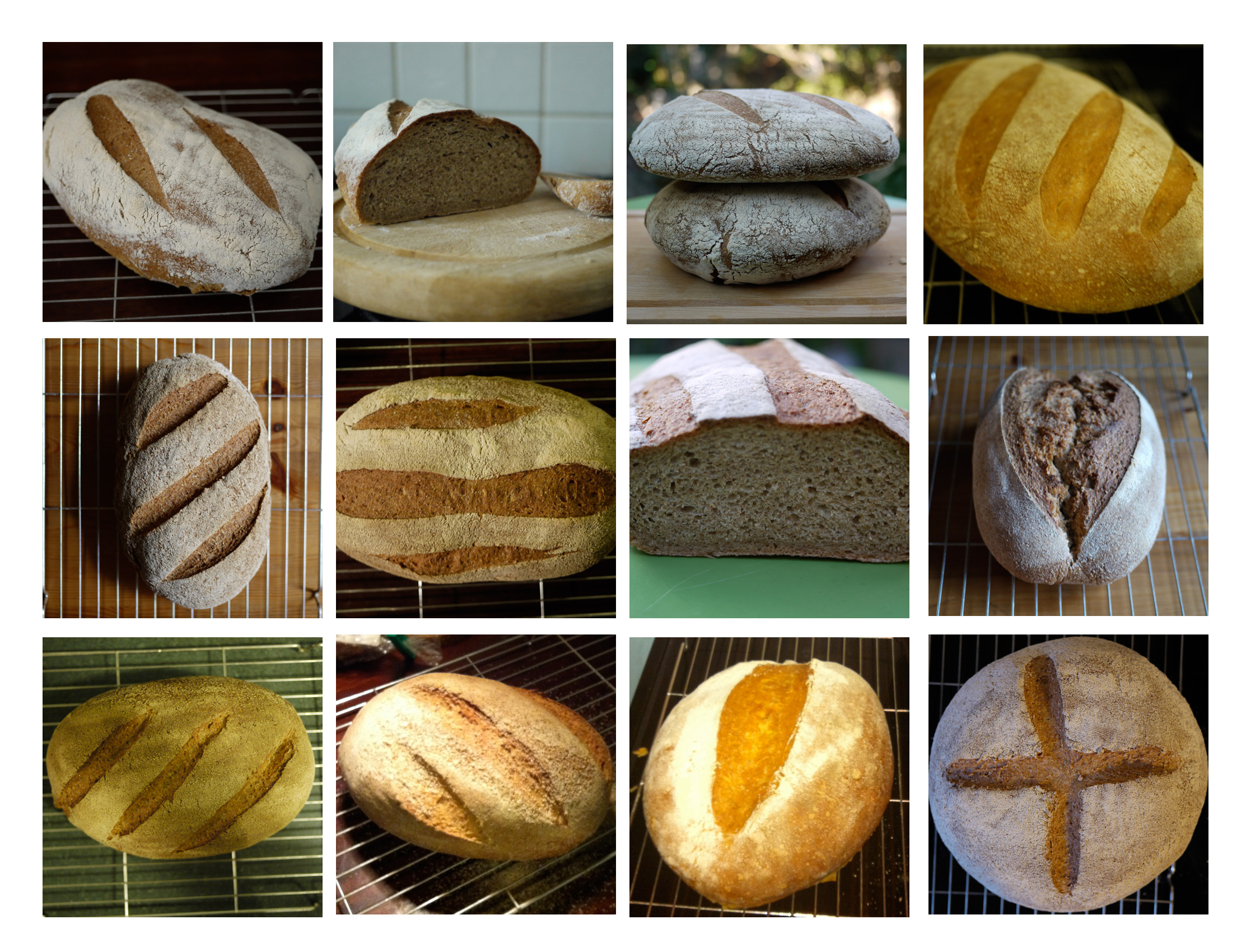 And for 2011 I've decided I'm going to carry on experimenting and make a different loaf each week. Proper bread is so much better.